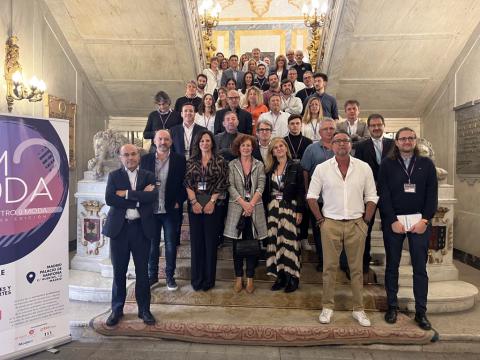 This multiplier event organised by ASECOM was intended as a closure event to MODISTO project.
It provided full information about the intellectual output produced, as well as its benefit for the fashion and textile sector in Spain and the future workers coming from the VET centres for an extended audience. ASECOM organised this event in cooperation with the Chamber of Commerce of Madrid and with the Fashion and Textile Industry at National level with the support of FEDECON and ModaEspaña.
The setting for the multiplier event was the exhibition Km0 Moda, held in Madrid on the 10th and 11th October of 2022 in the premises of the Chamber of Commerce of Madrid at Palacio de Santoña.