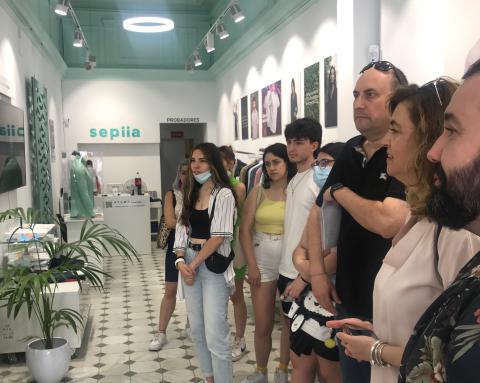 FEI conducted a testing of MODISTO main product, an e-learning course, at CAMPUS FP Atocha VET centre.
As a closure of this phase of the project, on 17th June 2022, the Spanish partners prepared a small talk at Campus FP Atocha to the participating first year students of Pattern Making and Fashion VET course. They found the content of MODISTO e-learning course very interesting. They see this type of training as necessary for their professional career, being aware of the importante of sustainability.
Afterwards, the Spanish partners organised a visit to SEPIIA, a Spanish fashion brand that complies with the top ten of eco-design, so that they could have an example of what it would be like to put this subject into practice. We are pleased that the Sepiia brand also got information about the Modisto project.