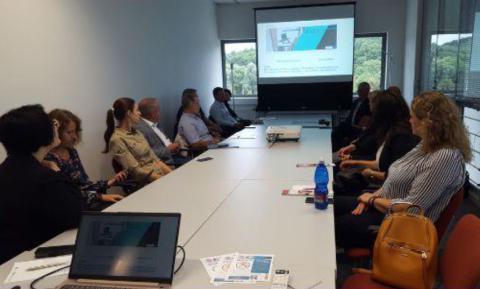 This multiplier event was conceived to promote broadly the main outcomes of MODISTO project and in particular its intellectual output, to the fashion companies in Czech Republic.
The meeting took place in the Trade Fair Area during international textile and footwear trade fair STYL&KABO on the 22/08/2022, that this year took place in Brno.
The number of attendants finally reached was 14, including CEOs of textile and fashion companies, a school director, teachers and researchers in the education field in connection with the fashion and textile sector.